Our 2-Step Leather Guard Process Cleans & Protects For Longer Lasting Leather
The colour for most leather is in fact painted on and sealed with a 'seal coat'. Over time, dirt and oils eat through this seal coat and can strip colour and damage the leather furniture underneath. Before any work is carried out, you need to properly clean the seal coat first, otherwise you're simply spreading dirt, grime, and oils even further. Which is why at Leather Clean, we have a 2-Step Leather Guard Process for cleaning your seal coat, and then we add a second protective cream.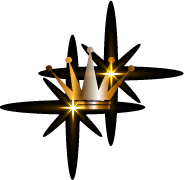 Here's Why We're Regarded As Sydney's
Trusted Leather Cleaning & Restoration Experts
Raja Devine, one of the 'original masters' of Australian leather cleaning, quickly became known throughout Sydney for the masterful restoration work she was capable of. Key to this success was her ability to accurately create colours from scratch which faithfully matched the existing leather. This leather matching process is known as tinting.
This made for flawless leather cleaning and restoration work which left clients astounded. It wasn't in fact new leather they were looking at. Since then, Raja has continued providing amazing leather cleaning and restoration services to the residents of Sydney, and trains other leather cleaning technicians in her methods.
Attention to Detail
We understand that body oils have the biggest potential for causing damage to your leather, and it's why we try to understand your lifestyle, such as how often your leather is used, and even your dietary and medication needs, to choose the best leather cleaning option available. We don't guess, and we don't treat any leather cleaning requirement like it's the same.
Leather Clean: One of the Best Leather Furniture Cleaning Company in Sydney
Leather Clean is regarded as one of Sydney's most respected leather furniture companies because of its exceptional services and quality job. With years of experience in the leather cleaning industry, we have devised innovative methods that clean the leather fabrics to its core and restore its unique charm. We use the best cleaning solutions that are non-toxic, environment friendly, non-allergic, ensuring your leather furniture not only looks good but feels comfortable to sit.
Our highly experienced cleaners come to your place, thoroughly inspect the furniture and clean it to achieve the best possible results. Whether it is a sofa, lounge in your home or chairs in the office, we are trained to handle jobs of all services. From cleaning, repairing to restoration and protection, we do it all.
So, what are you waiting for? Revitalise your old, cracked leather and make it look like new. We work efficiently. Call now for a free quote!